The 2010 Olympics were built on some very extreme conditions. Whistler villageis surrounded by the Northwest rain forest and some of the most beautiful mountainous landscapes in the world.

Emil Anderson Construction was challenged and awarded the contracts for building the sites sliding center and ski jump areas. The sliding center included bobsleigh, luge and skeleton tracks. The total length of the sliding track to be built was 5,600ft (1700 Meters).

MagnumStone Retaining Wall was chosen for bridge abutments, complex grade changes and general gravity retaining walls. MagnumStone is 2ft high x 4ft long. 8 sq ft total. The unique hollow core designs allows for a lighter weight using less cement and shipping.

The thing that makes this project unique is that the General Contractor was able to manufacture the retaining wall units on site. Saving money, environment and shipping costs.

Needless to say the 2010 Olympics were a huge success. I am sure that we would be proud to say that it was because of the MagnumStone but I am pretty sure it was every party that was involved. From the visitors to the volunteers.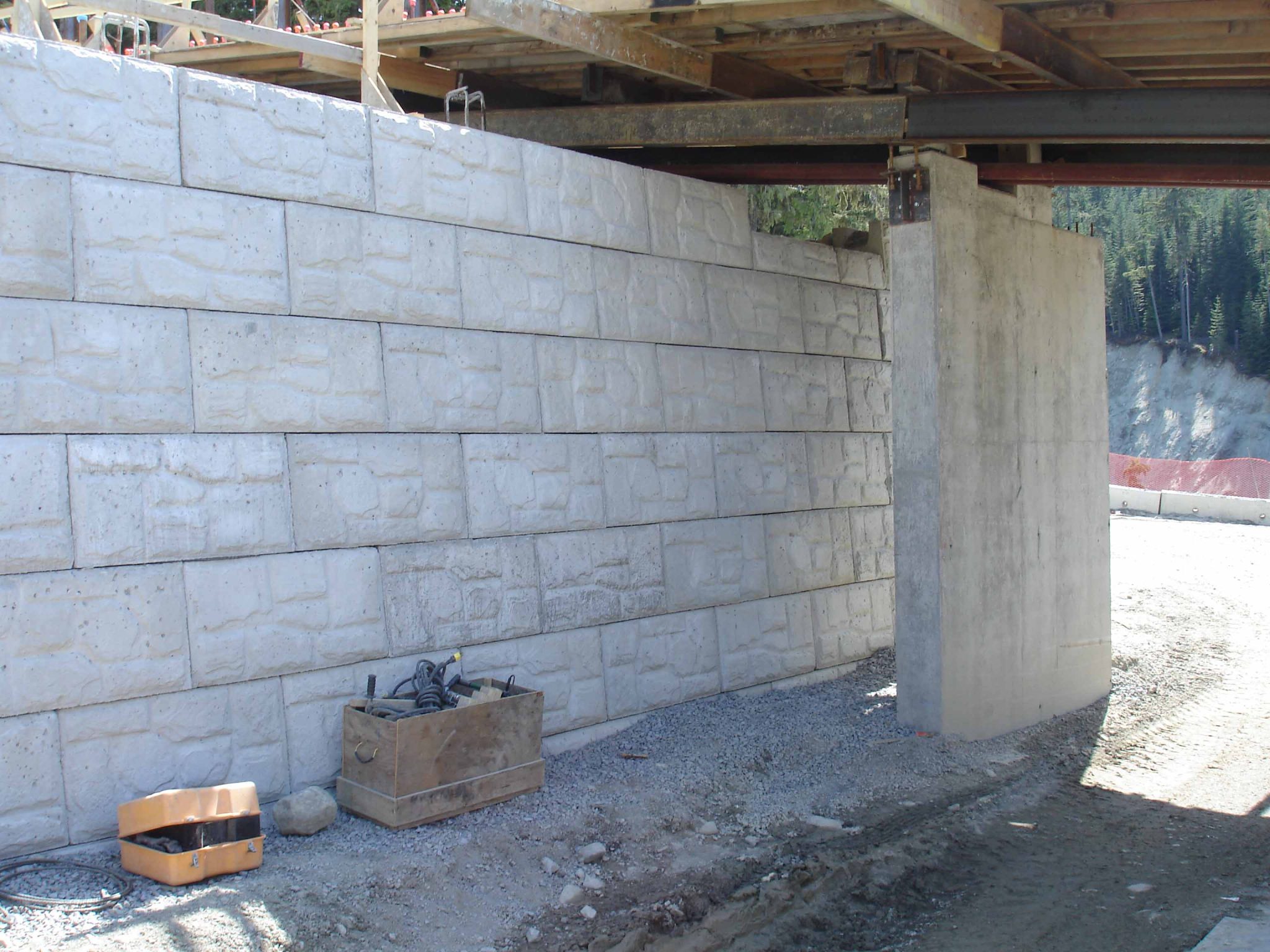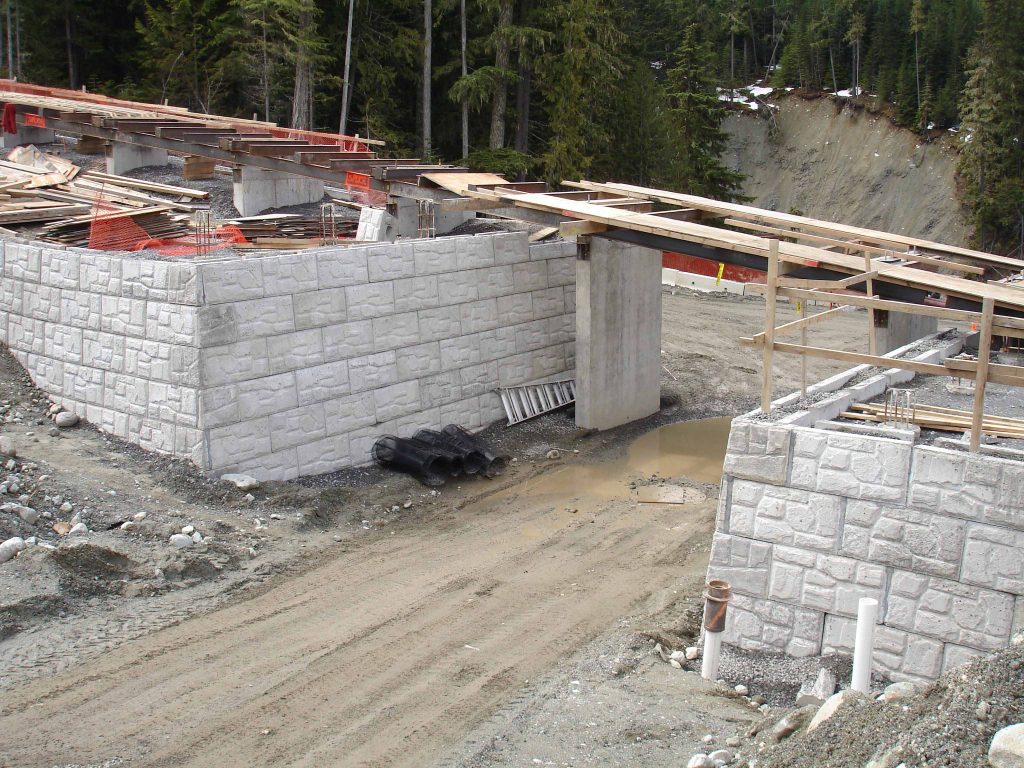 Built: 2007 / 2008
Total Sq ft: 46,000 sq ft
Max Height: 4m (14 ft) High
Owner: VANOC (Vancouver Olympic Committee)
General Contractor: Emil Anderson Construction
MagnumStone Producer: Emil Anderson Construction
Wall Installer: Emil Anderson