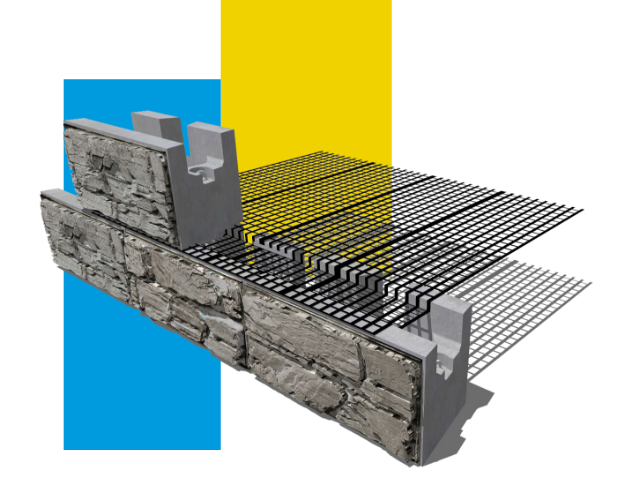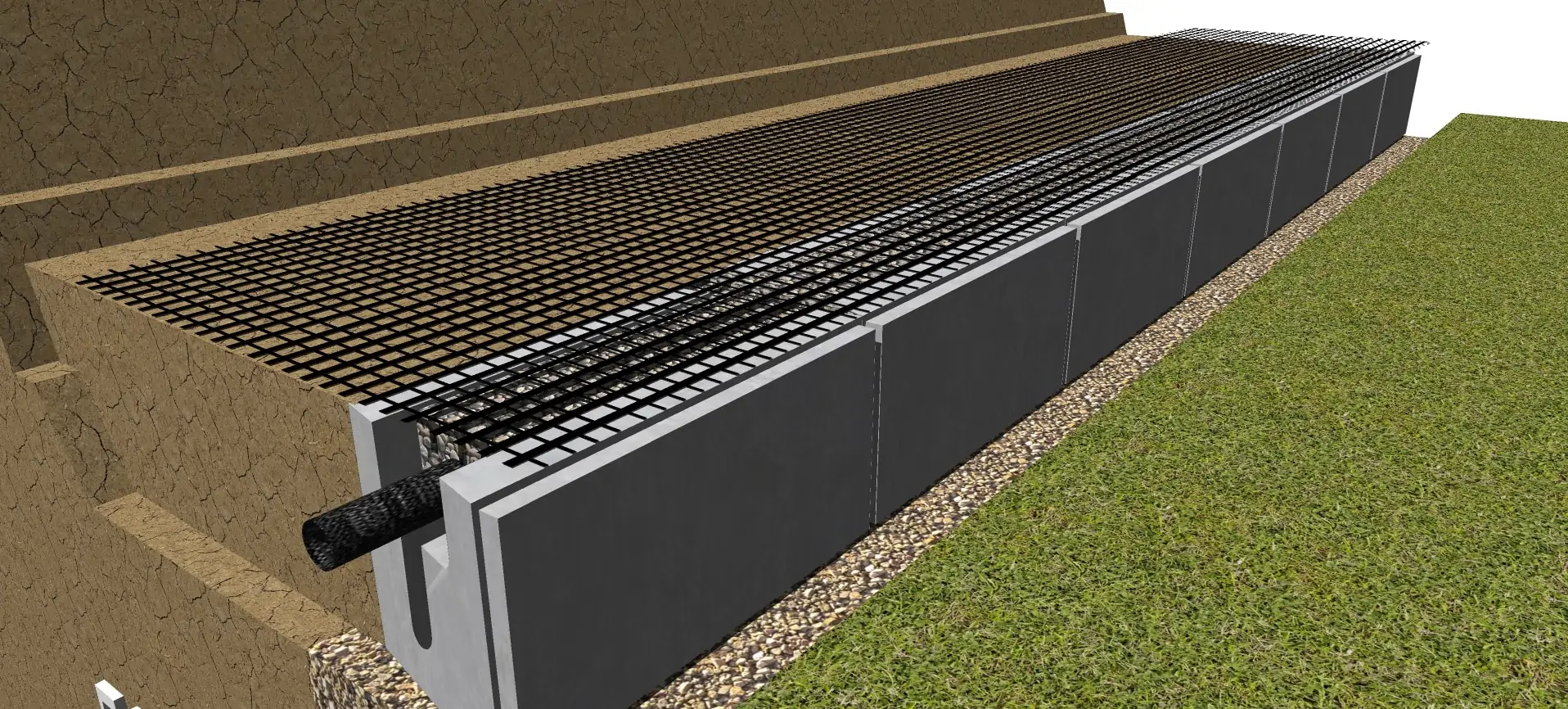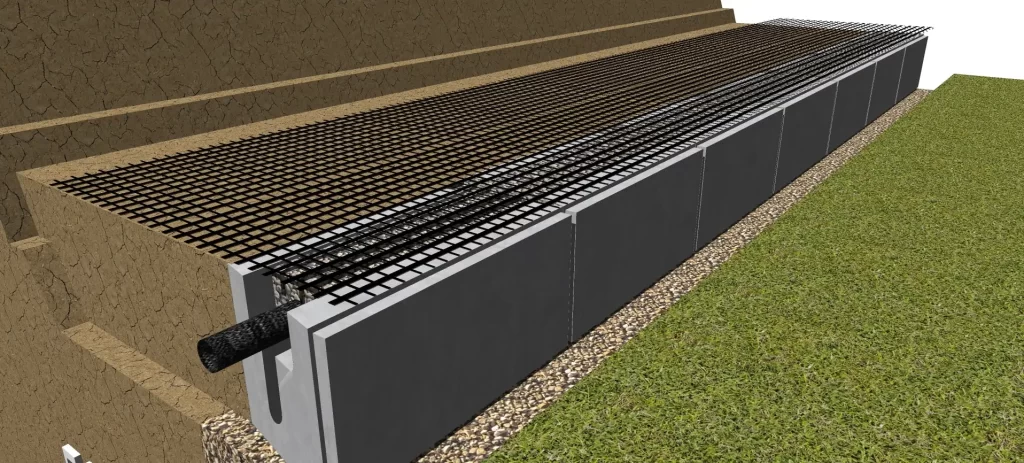 What are Geogrid Reinforced Retaining Walls?
Geogrid reinforced retaining walls – also known as Mechanically Stabilized Earth (MSE) retaining systems – are load-bearing composite structures consisting of compacted backfill materials and geogrid layers for soil reinforcement. 
Their integrated system includes big block retaining walls that protect against soil erosion and support heavy or active loads above by reinforcing soil and further strengthening the wall.
These retaining walls expand land development projects and stabilize pressures caused by parking lots, structures, roadways or bridges above the wall. 
Widely considered the most cost-efficient way to build large retaining walls, geogrid retaining wall designs use geogrid material – an engineered fabric typically made of polypropylene of different strengths and sizes – to help retain earth.
Geogrid reinforced retaining walls are a methodically engineered system comprised of:
Advantages of Geogrid Retaining Walls
How Do
Geogrid
Retaining
Walls Work?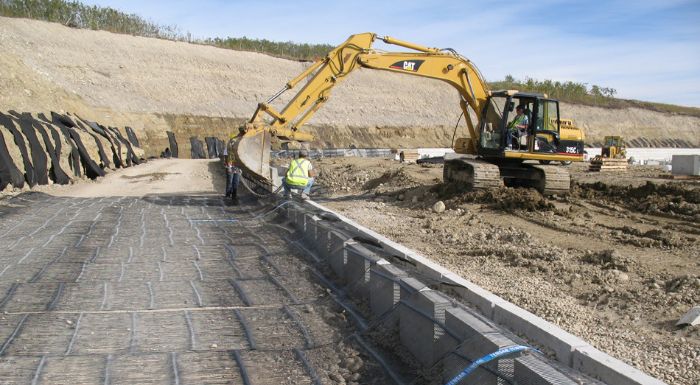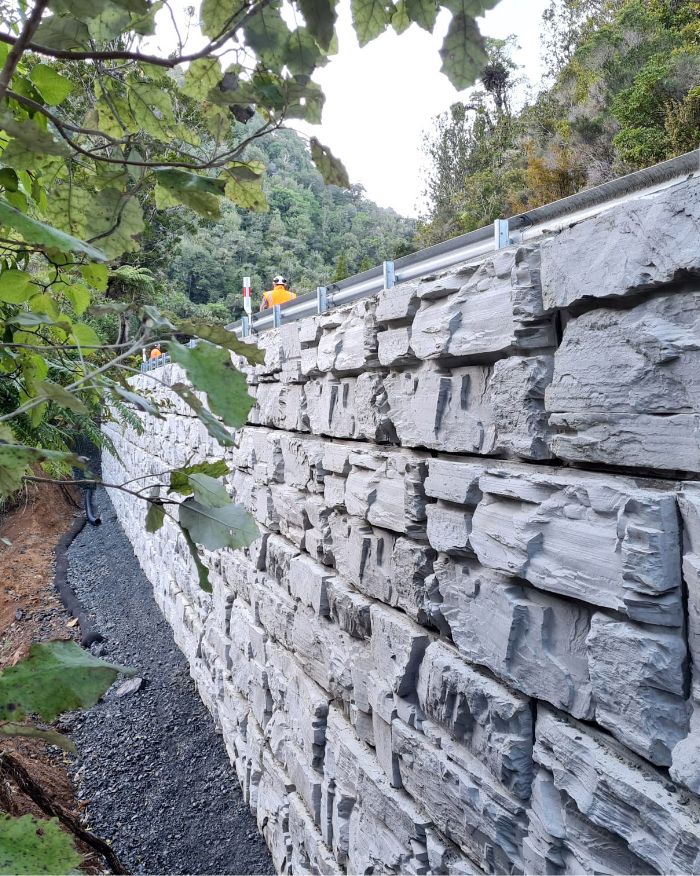 Working in tandem with MagnumStone's concrete blocks, each layer of geogrid is strategically measured and placed between the vertical rows of big concrete blocks. Securely pinched between the top and bottom retaining wall courses with precise installation techniques, the approved engineered soil is then backfilled and compacted behind the wall for maximum strength. 
The blocks, soil and geogrid all work together as a system to effectively retain the earth structure. Certified labs test connection capacities of geogrid and blocks, commonly known as "Connection Capacity Testing". These critical tests are used in engineering software programs to plan and design retaining wall projects.
Common Applications for Geogrid Retaining Walls:
When to Use
Geogrid for
Retaining Wall
Designs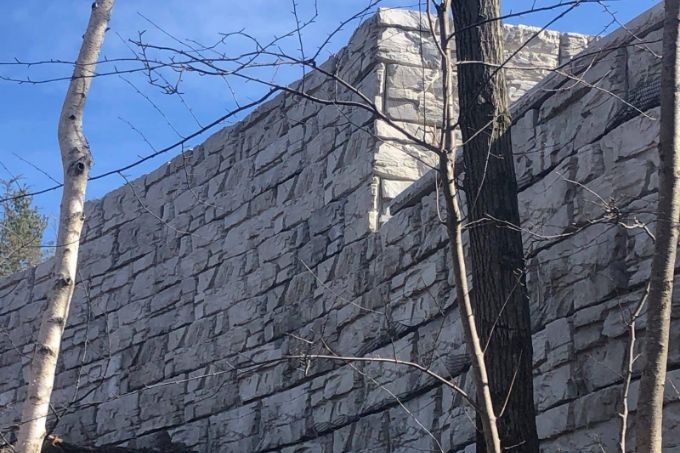 Is geogrid necessary for your retaining wall project? MagnumStone's free, comprehensive Retaining Wall Design & Analysis Software examines all key factors including heights, loads, soils and even seismic, to verify if geogrid is required. If so, the geogrid strength and length is automatically determined. Various methodologies are used for the engineered retaining wall systems, which include NCMA, AASHTO, EUROCODE, LRFD.
Retaining walls over 6 ft. (1.82 m.) high typically require some form of geogrid reinforcement. Geogrid retaining walls are more cost effective than the labor intensive process of building large footings for rebar and poured concrete, also known as cast-in-place concrete walls.
Geogrid Retaining Wall Design Considerations: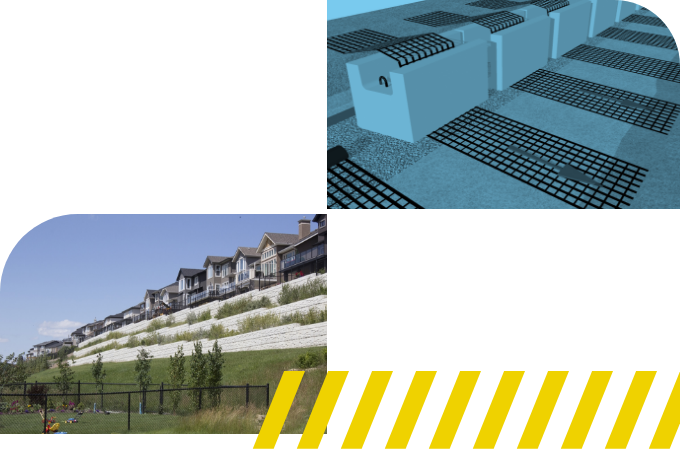 Start working with magnumstone
Load times may very depending on internet speed.
DOCUMENTS & DOWNLOADS FOR GRAVITY RETAINING WALLS
All related documents for this design option are listed here, or to view our entire downloads catalog click here
Geogrid Reinforced Retaining Wall Documents

Related Design Details
Start working with magnumstone
Geogrid Wall Case Studies
Every MagnumStone project has a story behind it, not just backfill and drainage channels. Our extensively library of detailed MagnumStone case studies feature impressive versatility and retaining wall successes.