MagnumStone
Big Block
Concrete
Forms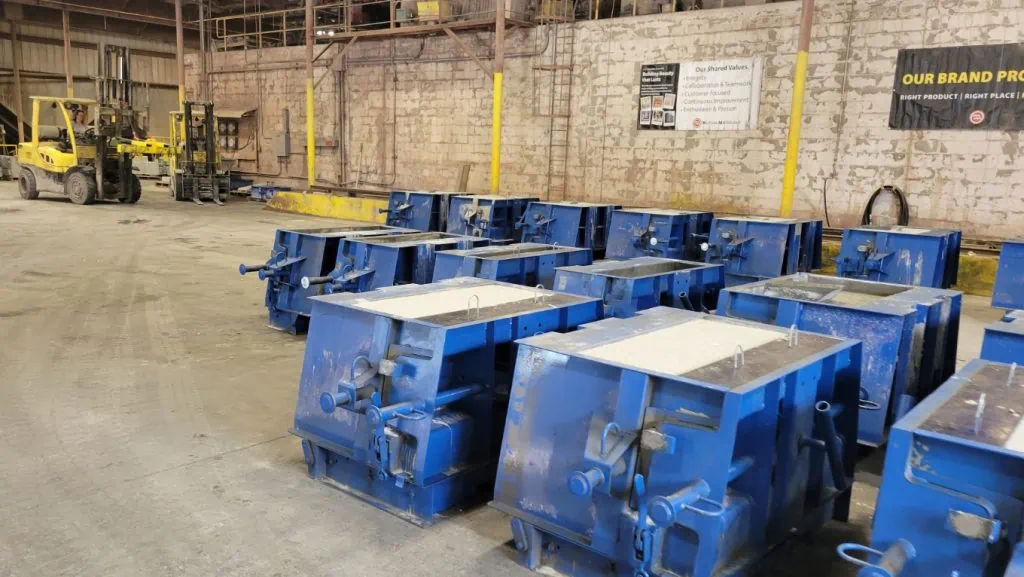 Big block form
specifications
MagnumStone's goal is to set our Producers up for success by cultivating a mutually respectful and beneficial partnership. This innovative big block retaining wall system's long-lasting strength and versatility starts with high-quality, durable forms that will shape a strong foundation of success and profitability for your MagnumStone production line.
Become a MagnumStone Producer
Impactful
profit
margins of
magnumstone
MagnumStone's big block concrete forms are strategically designed to save time, floor space and production expenses to deliver impactful profit margins. Enhancing the production cycle's efficiency allows Producers to bolster their precast business in simple, sustainable, cost-effective ways.

These savings are derived from various phases of the production process, including costs associated with materials, manufacturing, transportation and labor. MagnumStone's high-caliber, stackable forms proficiently optimize space within the production facility to help make the most of valuable floor space.

Maximize daily production limits with MagnumStone's 3-in-1 universal block forms that focus on yielding results and top-quality, long-lasting blocks. MagnumStone equips Producers with forms and manufacturing supplies that easily automate production lines to help reduce labor expenses.

Streamline profitable results and long-term success by joining MagnumStone's global Producer network.
Make up to 50% profit margins with MagnumStone.
Advantages to producing MagnumStone
WORLDWIDE NETWORK OF BIG BLOCK EXPERTS
In addition to offering refined best practices, MagnumStone also provides support with respect to sales, customer support and technical resources. Discover more about how MagnumStone supports its Producers here: