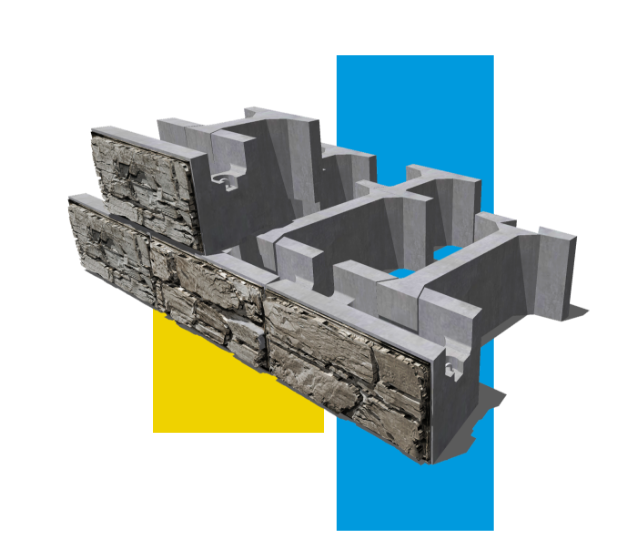 What are Gravity
Retaining Walls?
A gravity retaining wall exclusively uses the mass of its large interlocking concrete blocks to effectively retain soil loads from above and behind the wall. Gravity retaining walls' long-lasting and exceptional strength protects and optimizes functional property space. The mass of MagnumStone's big blocks hold back earth and control erosion with dynamic, world-class retaining wall solutions.
As a global industry leader, MagnumStone's short and long gravity extenders complement its advanced block design to offer the most complete retaining wall system on the market. Trusted by the world's top engineers, contractors and developers for walls of any shape and size, multi-length gravity extender units help retaining walls reach heights of over 40 ft. (12.19 m.) with supreme versatility.
Where are
Gravity
Retaining
Walls Used?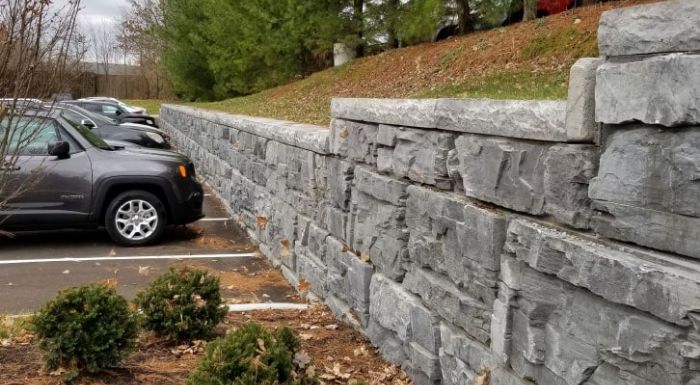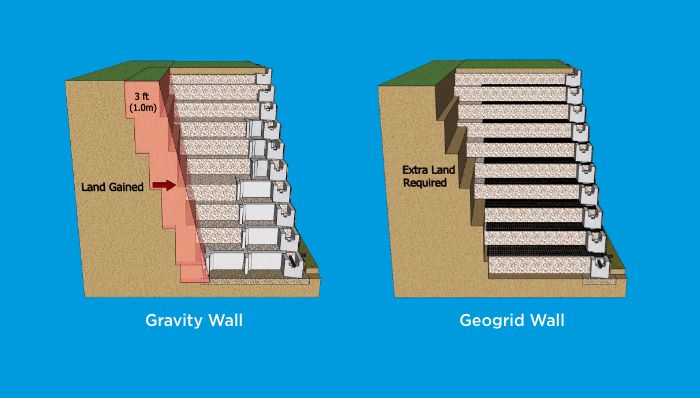 Gravity retaining walls offer advantages in common commercial or residential applications:
Advantages of Gravity Retaining Walls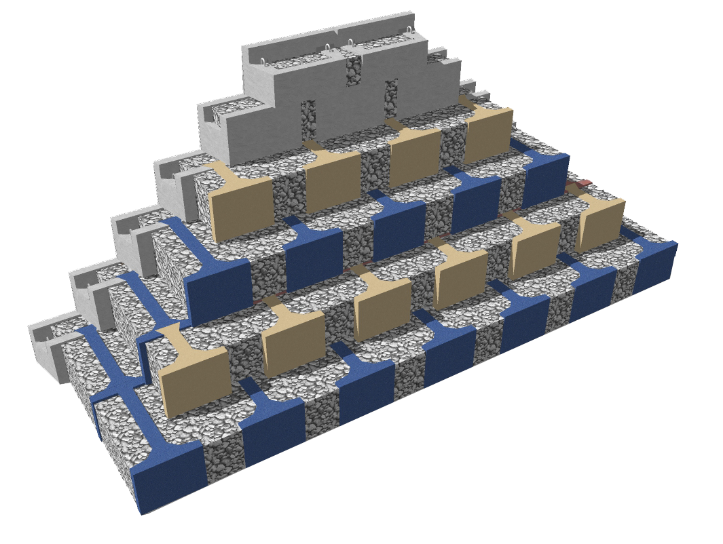 Extend the Possibilities of Gravity Walls
MagnumStone's gravity retaining wall extenders do exactly as their name describes. They attach to the back of standard blocks. This is done to form an interlocking extension that fortifies and adds mass to the gravity retaining wall base courses. Gravity extenders increase gravity wall heights by adding wall depth in 2 ft. (0.61 m.) or 4 ft. (1.2 m.) increments. These wall extenders help retain gravity walls that perform well. Designers, installers, and landowners can trust and depend on them.
Why Use Gravity Extenders for Retaining Walls?
The gravity retaining wall extenders come in versatile sizes. They can overlap in tight corners for additional strength and flexibility. This fortifies and adds extra layers of protection to vulnerable areas of gravity retaining walls.
Build Taller Gravity Walls
Unlock the unlimited opportunities of tall gravity walls. Use the secure tongue-and-groove interlocking connection between wall blocks and multi-length extender units. Their extra mass and versatility enhance the strength of gravity retaining walls from the base up, easily reaching over 40 ft. (12.19 m.) in wall height. When building with gravity extenders, the sky is truly the limit.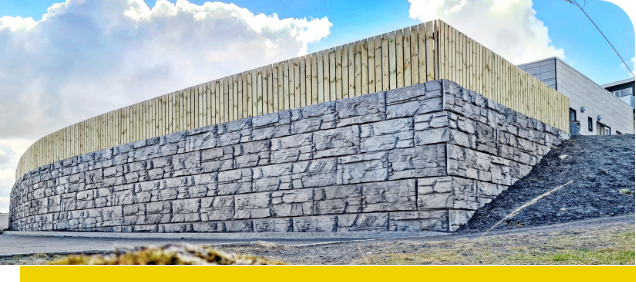 Strengthen Outside Corners
Considerations for building a gravity retaining wall include reinforcing the outside corners. These areas are vulnerable to stress and pressure. To strengthen the outside corners, several techniques are available. Geogrid reinforcement creates a reinforced zone that is stronger than the surrounding soil. This reduces stress on the corners. Cantilevered design or using reinforced or precast concrete blocks are also effective methods. By using these materials, you can create a retaining wall that is functional, durable, and aesthetically pleasing.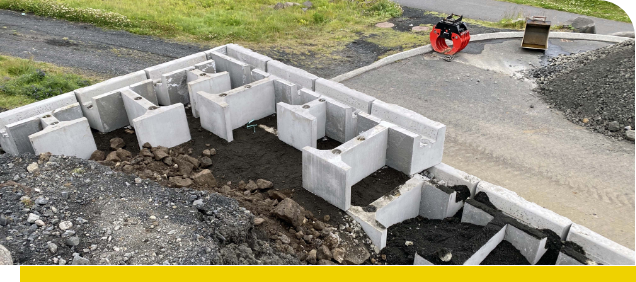 Minimize Excavation Area & Reclaim Space
Gravity retaining wall extenders come in 2 ft. and 4 ft. units, so designers are never limited by their sizes for construction. No room for geogrid? Such walls can have a lower base-to-height ratio of excavation areas. This ratio can be as low as 40%, compared to typical geogrid retaining wall designs with 70%. Gain more usable space and easier access to piping and utilities behind the wall.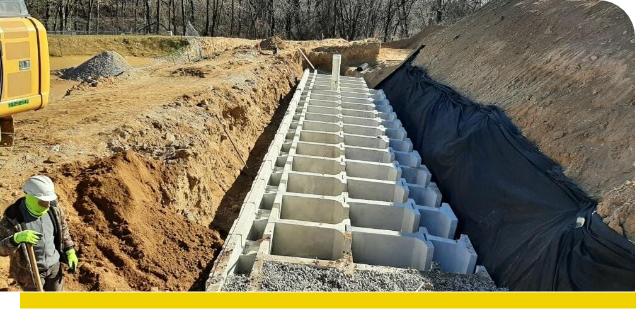 Start working with magnumstone
Load times may very depending on internet speed.
DOCUMENTS & DOWNLOADS FOR GRAVITY RETAINING WALLS
All related documents for this design option are listed here, or to view our entire downloads catalog click here
Gravity Retaining Wall Documents

Related Design Details
Start working with magnumstone
Gravity Wall Case Studies
Every MagnumStone project has a story behind it, not just backfill and drainage channels. Our extensively library of detailed MagnumStone case studies feature impressive versatility and retaining wall successes.