MagnumStone
Design
Resources
& Support
Services



Beyond MagnumStone's versatile engineering solutions, becoming a partner of our global precast Producer network presents manufacturers with exceptional support to unlock massive growth potential. MagnumStone Producers gain access to extensive services, prominent resources and learn from best practices to help your business thrive in their respective markets.


As a MagnumStone producer, you will be part of an exclusive group of concrete manufacturers who produce industry-leading retaining wall systems for commercial and residential construction. Backed by our team of MagnumStone design and engineering technicians, you have access to promotional materials, a library of technical and installation manuals and more.
From production and sales support to in-depth design software, our MagnumStone experts facilitate a smooth and easy transition for Production partners. Our ever-improving engineering software and production processes are backed by unwavering marketing support, continued educational opportunities and more.
Become a MagnumStone Producer
MARKETING &
SALES SUPPORT
MagnumStone's support team has developed effective sales and marketing strategies over the years so Producers can concentrate on their top priority – manufacturing high-quality products for customers.
Our team provides a collection of marketing and sales collateral, including new cases studies, blogs, design ideas and more. Experienced technical support staff are also available to answer any questions.
Design &
Installation
Resources
Our team continues to deliver industry-leading software and tools to make MagnumStone an easy choice for engineers, contractors and landowners. These resources make each phase of the project a breeze, from planning and design to installation and proactive ways to minimize future maintenance.

MagnumStone's free online Retaining Wall Design & Analysis Software uses state-of-the-art technology to design fully engineered retaining walls. This includes simple cross-sections to sophisticated full plan drawings. With online tutorial videos and free training seminars to learn more about its intricate details, your staff can gain the knowledge and skills to walk customers through projects from start to finish.
TESTING, ACCREDITATIONS, INDUSTRY MEMBERSHIPS
Our team of experts are dedicated to meeting – and exceeding – industry standards and ensuring our blocks are produced with safety, long-lasting strength and durability top of mind. As such, MagnumStone is a certified ICC-ES approved product, committed to continuously improving and innovativing our product in new ways to better serve our producers, partners and our valued customers. As a CornerStone Wall Solutions product, MagnumStone is a proud, contributing member of the following industry associations: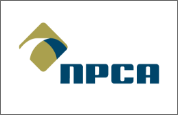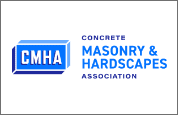 WORLDWIDE NETWORK OF BIG BLOCK EXPERTS
In addition to offering refined best practices, MagnumStone also provides support with respect to sales, customer support and technical resources. Discover more about how MagnumStone supports its Producers here: